You sit down at your computer one evening and check your company's CRM to view the activity from the day. If this results in frustration because your team isn't using it, you aren't the only leader who encounters this problem. There are several reasons your team isn't using CRM effectively, and a Zoho partner like Catalyst Connect can help.  
Ideally, CRM is a tool your team appreciates. When this is the case, there isn't friction relating to the system. A CRM like Zoho is a collaborative tool for your entire organization, but is especially important for customer-facing team members. Additionally, to get the most from your investment, it's a tool that engages sales representatives and helps them grow revenue. 
It's beneficial to examine some of the reasons CRM may not be working as effectively as possible for your organization.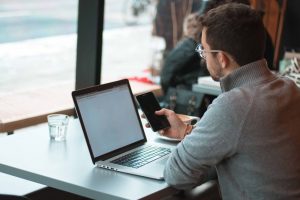 The Sales Team Doesn't See the Value of CRM 
Typically, the best sales representatives equate their time with money. As a result, they are opposed to tasks they don't associate with revenue production. If a CRM isn't enhancing the sales process, they procrastinate or don't use it all. Some companies try to circumvent this by tying CRM management into the sales representative's performance review or bonus plan. While this approach is successful to a degree, there is a better solution. 
Choose a CRM like Zoho that enables your team to manage the sales pipeline easily, and they'll be more likely to embrace it. A sales rep understands the value of pulling up a lead profile and viewing exactly where it is in the pipeline. A well-executed sales pipeline within a CRM helps your team see which steps are needed to close a sale. When sales reps know how the CRM helps them with this process, they will perceive value. As a result, you don't need to coerce the sales team into using the system. If it saves them time and helps them meet revenue goals, using it comes naturally. 
Let's say your system is Zoho, but your team is still not using the sales functions effectively. In this scenario, they don't perceive value because they lack training on the system. Zoho is user-friendly. It doesn't necessarily require extended time in a classroom setting to understand how to use it. Many of the functions of Zoho CRM are intuitive. Once team members possess a basic understanding of the system, they often develop into experts independently. 
The solution is easy. Contact your Zoho Partner to see what is available to help with the process of educating your team. 
Another suggestion is to make a note of team members who make the best use of your organization's CRM. Consider partnering these team members with new hires so they can see CRM best practices at work in the field. Combining field coaching with training is a good mix for getting your team on board with CRM right away. 
A Zoho Partner Can Help If Sales Representatives Find CRM Difficult to Use
Zoho designed CRM with today's users in mind. It's easy to use and doesn't require hours of data entry. If your team doesn't have this perception, some training will solve this as well. 
Contact a Zoho expert at Catalyst Connect to discuss training solutions. Also, let us know how your organization is using the system. We may have recommendations for add-ons or customizations to make the system perfect for your team. 
If your team is complaining that the CRM is difficult and you don't have a system like Zoho, contact us to discuss how we can implement it for your organization. It's understandable if you feel reluctant to let go of a CRM your company has used for years. We can make the move to a new system as pain-free as possible. 
CRM technology has evolved rapidly in recent years, and companies like Zoho are at the forefront of those advancements. It's worth the investment in a current CRM system that is easy to use while offering numerous benefits to your entire organization. 
Your CRM isn't Mobile- or Remote Work-Friendly 
How people work is much different today than it was even two years ago. There have been significant shifts to remote work environments, and Zoho CRM was ideal for that environment. When your CRM is remote-friendly, team members use it because it helps them collaborate. The need for physical office space may be less, but collaboration is still integral to success.
Most sales teams are on the go, and Zoho meets this need as well with a mobile CRM. A salesperson can check real-time information in the field before visiting a client. A client's profile contact information and history are available at their fingertips, regardless of where they are at any given moment. 
A mobile- and remote-friendly CRM isn't a luxury, but rather a necessity in today's business world. If your current system is lacking in this area, consider Zoho CRM to meet your team's needs in the field. 
The Sales Team Views CRM as a Reporting Tool 
If the issues outlined in this article go unaddressed, a sales team may view the CRM as a tracking system. CRM is indeed a tool that managers can use to monitor productivity. Another approach is to use it as a collaborative coaching tool with sales team members. While accountability is essential, using CRM solely for this purpose means your organization misses a lot. Also, when direct reports see how a manager uses CRM as a collaborative tool, they will likely follow suit. 
How a Zoho Partner Can Help 
At Catalyst Connect, our experience helping companies use Zoho CRM effectively is extensive. We use this experience combined with our Zoho knowledge to create solutions for your pain points. When your team isn't using CRM effectively, we'll find out why and offer solutions customized for your business. 
Whether you are an existing Zoho user or considering using it to enhance your business, contact us today!