The Comprehensive Solution for Your Coaching Business
Zoho for Coaches is a comprehensive platform that allows you to run your coaching business in one cohesive ecosystem. From building your client profiles to tracking goal, issues and action items to managing client courses and lesson plans, Zoho for Coaches can do it all!
Help With Managing Your Clients
Course And Lesson Management
Client Engagement And Marketing
Offer your marketing, sales, and support teams the digital customer engagement tools to communicate with every site visitor at every stage of the client lifecycle. The all-in-one live chat platform promotes proactive client engagement, allowing you to initiate the right kind of conversation at exactly the right time.
Obtain meaningful insights from the included data tracking tools to identify what your clients and prospects are most interested in on your portal. Use that information to refine how you promote your products or services and then evaluate prospect and client engagement to further focus your marketing and retention efforts.
Give your students access to their lesson plans, action items, agendas and class content with a branded client portal that fully integrates with Zoho across Zoho CRM, Zoho Books, Zoho Desk, Zoho Subscriptions, Zoho Sign, Zoho Vault, Zoho Workdrive, Zoho Inventory and Google Maps. You can easily create a custom client portal directly on your own WordPress site and have complete control over the branding and user interface.
Goals are measured ideals for achieving desired results. They serve as targets for performance and are essential for determining employee efforts. An ideal goal should be SMART – Specific, Measurable, Achievable, Realistic, and Time-based. Your Coaching goals can be added, accessed and tracked for an client's performance evaluation with our Coaching Portal.
Give your clients a secure and collaborative workspace where everything is available to everyone in real time. Create, collaborate, and get work done, securely. From documents to images, spreadsheets to presentations, and even your music, movies, and pictures, carry all your files with you wherever you go. With everything stored in a centralized location, now you can conveniently share your files with your friends and colleagues.
Every group of students is diverse, and so are their learning needs. The Coaching Portal along with your Zoho tools offer a cloud-based learning management system that streamlines training across your organization, enabling faster and better e-learning experiences. Create courses from square one based on your learning needs. Define modules with diverse content types like videos, virtual sessions, downloadable content, assignments, and tests to complement the learning experience.
Not every client issue needs your presence to be answered. By creating a repository of articles and FAQs in the knowledge management system, clients can find their own answers without waiting for an agent. Enable your students to engage in discussions with each other and with your company. With Communities and forums, customers can ask and answer questions and share ideas on a common platform.
Pricing Options:

1 time setup fee

$2,500 or $250/mo for 12 months
Pricing Options:

Starting at $45/mo
Pricing Options:

Starting at $49/mo
We are very proud to have formed outstanding partnerships with most of our clients.
Here is what they have to say about us!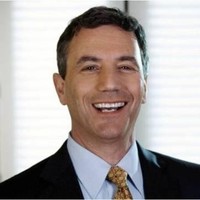 John-Mark and his team are truly experts in all things Zoho. They put together Zoho configuration and custom software to support a complex sales process and they did it in a 2-week period, which exceeded our expectations. John-Mark is a great guy to have on your side! Our experience with Catalyst Connect has been outstanding!
Daniel Silver
Managing Principal, ROI Capital Consulting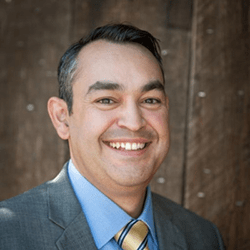 Catalyst Connect was instrumental in developing a web and marketing presence for my new law practice. John-Mark designed a website, provided great input on content, and formulated a solid SEO strategy. He really worked with me to create the website feel I was looking for, while providing valuable feedback and guidance.
Michael Boreale
Attorney, Boreale Law PLC


Catalyst Connect helped us to develop a CRM to track course development for UA Online. John Mark and Gerardo have been fantastic to work with! They listened to our requirements, pain points, and detailed process and created a system that helps us work smarter and reduce redundancy. I highly recommend them.
Janet Renee Smith
Sr. Instructional Designer, University of AZ