Telephone Systems That Empower Your Business.
As an authorized reseller for a comprehensive suite of business phone systems, we work with you to choose the best phone system to scale your business efficiently and effectively.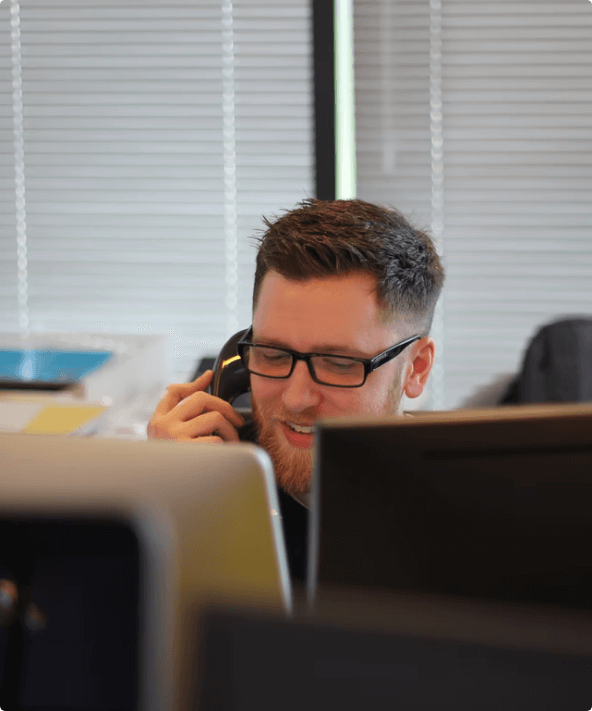 Why Choose Our Business Phone Systems?
We find the easiest and most affordable option for your business phone system. From the small business to an enterprise, empower your teams to better serve your customers with all-in-one cloud phone, video conferencing, team messaging, contact center, and more. Run your business from a cloud VoIP service that simplifies your phone system. Combine the best of video and phone in one solution. Our tailored selection of high-quality business phone systems from the industry's leading providers includes the best operators in the industry. Our experts analyze your needs and select a system that wholly integrates with every aspect of your business to include unlimited calls and faxing, switch suppliers, 24/7 support and software integration.
Business phone systems can be complex. When you choose Catalyst Connect, we take the time and effort to choose and setup the best phone system for your business needs. We take the unknown out of the newest technological advances to ensure that the service is one that suits your needs. The landscape has become increasingly complex as businesses turn away from traditional business phone systems and turn towards cloud-hosted digital voice and messaging. We work with cloud technology telephony everyday, so let us take the difficult and make it easy for you.
Business Phone System With User In Mind

Cloud-Based Business Phone Systems
Hosted VoIP allows you to run your business phone system in the cloud.

We help you choose the easiest and most affordable option tailored for your business.

By integrating with Zoho CRM, your team can have the CRM context on every call.

We combine the best of voice and video in one business phone system solution.

Don't waste any time, dial any number in you CRM with just one click on the icon.

Conversations with Context
By combining your phone system and CRM, your team will have context on every call.

Hosted VoIP allows you to run your business phone system in the cloud.

Measure your sales team's performance and motivate them to improve with Call Analytics.