Give Your Business A Competitive Advantage
In An Ever-Changing Market
At Catalyst Connect, our certified Zoho consultants work to implement customized Zoho solutions to help our clients reach their full business potential. Our consultants are highly trained in Customer Relationship Management (CRM), marketing automation, finance, sales, and most importantly, the technical skills to customize Zoho products and platforms through implementation, third-party integrations, and custom workflows.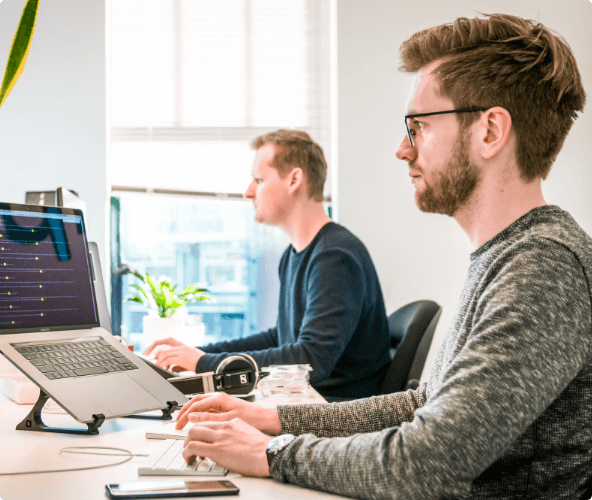 We help our clients to identify a variety of shortcomings in their business and then customize, integrate, and implement Zoho solutions that target these pain points. By developing these strategies, clients will see an improvement in efficiency as well as an ease of frustration. Once a personalized solution is live, we offer full training and provide support to ensure our services are implemented properly and to the highest of satisfaction. We believe in lasting, long-term client relationships to help our clients continue to thrive in their area of expertise.

Analysis
Our Zoho Consultant perfectly understands your business needs and processes. He will create a mock-up of the implementation and a blueprint for how we plan to integrate at least one of Zoho's 40 products in order to digitize your business according to your needs. The value our Zoho Consultants create comes from unique configurations that match your business processes.

Showcase
Our Zoho Consultant will offer you examples of similar implementations in your field of activity in order to ensure you that the best road-map is followed in the development of your custom platform. Moreover, our Zoho Consultant will present you success stories examples of already implemented solutions in similar activity fields.

Training & Support
Once a business relationship is started with us, a Zoho Partner, our Zoho Consultant will be your guide and assistant throughout the entire development process and will also be there for you when needed, to accomplish tasks like ongoing Zoho consulting and even training for the users on your side which will be in charge with the administration of the brand new custom system.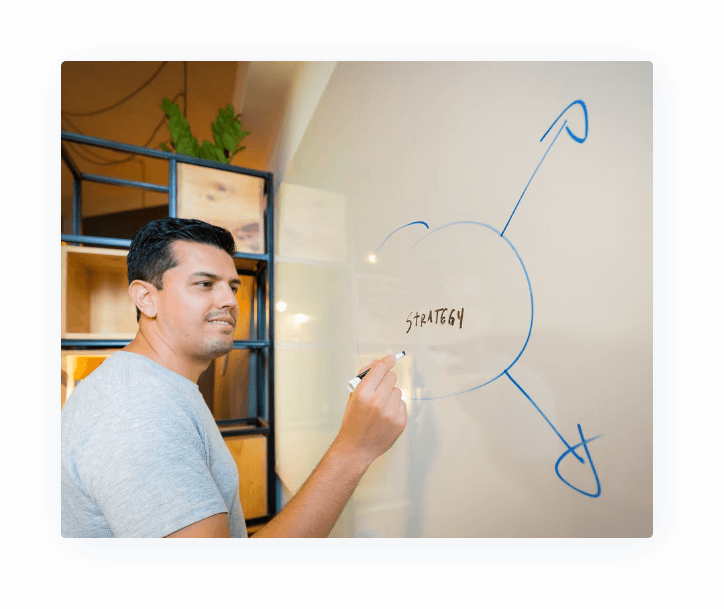 Zoho CRM strategy for
high return on investment (ROI)
An ad hoc approach towards Zoho CRM utilization more frequently than not ensures a low Return on Investment. This is why we prompt you get a well thought out Zoho CRM procedure. Your commerce is unconventional, so ought to your Zoho CRM technique. This implies a speedy and awkward procedure created by yourself or any other will do no great. Our master Zoho Experts are enthusiastic to meet with you to get you a well thought out Zoho CRM procedure. A tall Return on Investment is what we need to ensure you. This is how we will get it done!
Zoho CRM implementation
to achieve your business goals
Zoho CRM has numerous applications, features, and procedures for getting tasks done. Your choice of features and procedures usually is the difference between a successful or unsuccessful Zoho CRM implementation. If you are not achieving beyond your business goals with Zoho CRM, then we can help. Zoho CRM should be implemented with the mindset that it is a tool to make your business processes more efficient. This means your Zoho CRM should be rightly configured and customized to adapt into your sales, marketing and communications processes. By this, Zoho CRM will create no friction and become invisible as your team achieves your business goals with it.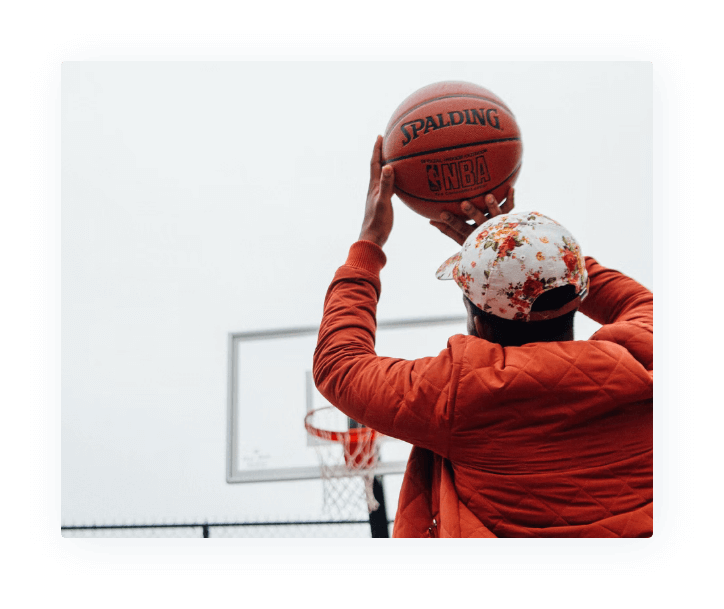 Managing Your Business Doesn't Have to Be Hard.
Get a well thought out Consulting Zoho CRM Procedure. Create a secure Zoho Execution Arrange. Make strides your Zoho CRM Return on Investment. Accomplish these and more with our master Zoho Experts.
Our clients' Zoho CRM accomplishes business objectives for them, does yours? You picked for Zoho CRM to meet your needs. How well have these needs been met? Zoho CRM can meet beyond your desires. The issue is how can you make it happen? Our master Zoho Consultants are energetic to meet with you. We need to offer assistance you get a tall Return on Venture from your Zoho CRM.
Get 360 Solutions
For Your CRM With
Our Zoho Implementation
Zoho One is a revolutionary all-in-one suite to run your entire business – an unprecedented 40 integrated applications on one account, with complete administrative control – for a price that will change the way you think about buying software. They will call us crazy for this one!