Ace Hardware's Great Lakes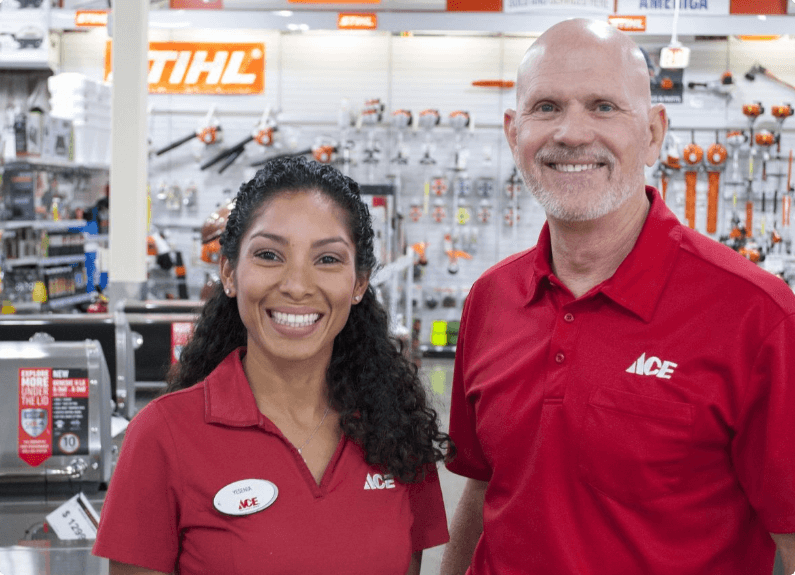 How Ace Hardware's Great Lakes Franchise increased efficiency and customer satisfaction with the Delivery Management System.

Challenge
The client lacked a middleware application bridging their order origination software (Epicor) and route optimization software (WorkWave) causing inflated scheduling times and lost efficiencies within their network of Ace Hardware locations.

Solution
Catalyst Connect developed a Centralized App for order, delivery, tickets and route management integration that is accessible to schedulers, drivers, warehouses and stores. The app automates the scheduling and dispatching process and allows for en route changes to delivery schedules and routes.

Key Benefits

Contributed to 30% increase scheduled deliveries across franchise locations

Significant reduction in scheduling time

Order, ticket, and delivery transparency across schedulers, warehouses, stores and drivers

Real time delivery updates to customers resulting in improved customer satisfaction
ACE HARDWARE GREAT LAKES
In 2019, Great Lakes Ace Hardware, a franchise of 44 stores operating in the Greater Detroit metro area, identified a need to improve their delivery route planning and adopted WorkWave route optimization software to automate this process. They began using WorkWave's route planning software in 2019 and continued use without an integrated delivery management service for 18 months. Prior to implementing the Delivery Management Service (DMS), The franchise struggled with efficiencies in balancing the tedium of manually entering orders, routes, and change orders to satisfy their growing demand.
Due to WorkWave's specific and limited functionality, Ace Great Lakes came to Catalyst Connect, LLC to develop a web app that would sync their route planning software with their delivery management workflows with the goal of .
PROBLEM STATEMENT
WorkWave, alone, did not permit warehouses and stores to see what items drivers would be picking up for deliveries, managers would spend up to four hours a day scheduling vehicles for deliveries and generating load plans. Once out for delivery, routes and delivery windows could not be altered or viewed by customers. Ace Great Lakes identified several key areas where automation could help streamline their workflow and improve customer satisfactions while also reducing costs:

Delivery vehicle dispatch scheduling

Automated delivery vehicle load

planning and optimization

Integrated change order system to allow route changes

Shared delivery status and schedule visibility across all 44 store locations and warehouses

Customer visibility of en route delivery windows and statuses

Facilitate customer change order
SOLUTION
In order to improve Ace Great Lakes' operational frustrations, Catalyst Connect developed a Centralized App for order, delivery tickets and route management integration accessible to schedulers, drivers, warehouses and stores.
The app first converts orders to delivery tickets. A notable pain point of the WorkWave software is that schedules cannot be generated until after 4pm because that is when the system synchs, meaning schedulers would often be stuck scheduling deliveries until 8pm. The app automates this process, shortening the task from hours to minutes.
Once the route has been generated by the app, it assigns drivers, and customers receive automated messages from the app to notify them of their delivery windows. Customers can make changes to their delivery that can be seen by any party in real time. This was a major improvement for Ace Great Lakes franchisees because it allowed drivers much more flexibility during deliveries while also reducing errors due to human error or lack of communication between stores and warehouses.
RESULTS
The Deliver Management Service in conjunction with Workwave increased deliveries for Ace Great Lakes by 30%.
This software has facilitated a reduction in rout scheduling and load plan generation time by an average of 4 hours per day for managers. The effects of these time saving measures has allowed managers to focus efforts on other activities that have had material effects on business operations.
This has made it possible for the franchise to scale their business with their existing fleet. These improvements have increased customer satisfaction by enabling them to see in real time their delivery windows, delivery status, and submit change orders. This has also enabled drivers to alter routes mid-delivery if they need to, which greatly reduces customer wait times and improves customer satisfaction.