Excellence In Education
With The Help Of Technology
Our Zoho software solutions are as comprehensive as the education you provide. We can build everything you need to completely run an educational institution, whether it's a pre-school or a university. From admissions to accounting, take care of every need with cloud-based apps.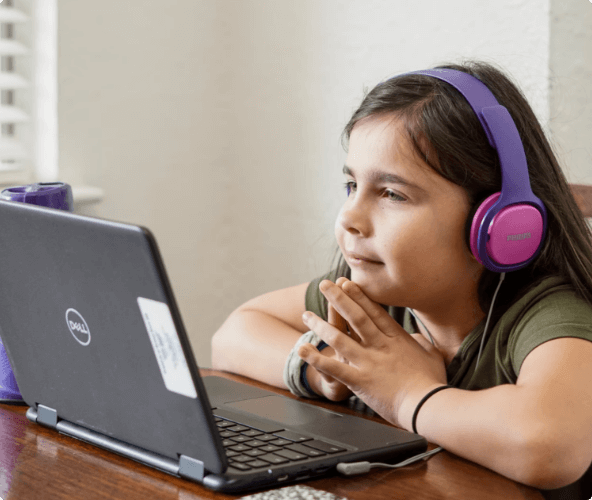 Stay Ahead. Stay Connected.
Run your institute or group of institutes from the palm of your hand. With all the administrative information on a single, readily accessible dashboard, you'll never have to waste time searching through multiple tabs and files.

Faculty Portal
We can make it easier for faculty to take in student information, schedules, and mark sheets at a glance. They can organize lesson plans, connect with colleagues, students, and higher authorities, and view their courses, right from their portal.

Student Portal
Put an end to crowding around the notice-board for academic and extracurricular updates. Students can also instantly download study materials and make the learning experience better for others by sending course feedback.

Parent Portal
Parents can learn all about the happenings in the institute and their child's performance just by logging in to their dashboard. They can also make payments and get receipts from the portal.
Here's What You Can Manage With Our
Zoho Solution For Education

Admissions
Collect and organize admissions-related data and documents in an online database. Monitor student intake by department, or automate administrative tasks, like generating ID numbers, and a lot more.

Course planning
Generate customized timetables for staff, students, and department heads. Use online forms to collect course and faculty preferences, map daily slots with courses, and assign faculty based on their availability.

Attendance
Ditch the bulky attendance ledgers and switch to online attendance management apps. Configure the apps to send messages to absent students (or their parents) and update them on what they missed.

Exams and grading
Easily create online forms to enter and update grades for each test. Use detailed reports to compare and analyze performance over assessment periods, and alter teaching methods accordingly.

Accounting
Manage your monetary operations online, by integrating your app with your existing payment gateway. Make transactions like fee collection and salary payment right from within the app.

Communication
Send email alerts to students and parents about academics, extracurricular events, emergencies, delays, and cancellations.