Take the next Step in Scaling your Organization with Catalyst Connect
Our expert Zoho developers and consultants are ready to partner with you to explore your ideas and help you develop strategies to improve your efficiency and mitigate frustrating pain points in your business.
Welcome to Catalyst Connect
Catalyst Connect is your one-stop shop for all of your Zoho One and business technology needs. Clients love our organized, proprietary process that lets us understand who you are, how you operate, and where you need to improve. We'll take your business to the next level by developing a customized technology solution without the typical technology frustrations.
Our Arizona-based team of Zoho Consultants and Developers are ready to address your business's unique needs. Be it a customized Zoho One implementation or customer portal, we've got you covered from design to Zoho API integrations.
Say goodbye to pointless tech support calls and say hello to an outsourced CTO service that brings years of experience across thousands of project to equip you with best practice workflows and automation. We can't wait to help your business grow!
A glimpse of what we can do for you
At Catalyst Connect we are a people first business who solves problems through the deployment of effective, easy to use technology platforms.

CRM and business automation
From prospecting leads in CRM to account management and customer support in Zoho Desk.

WEb and Mobile app development
We take your idea for a web or mobile app and turn it into a reality that is intuitive to use for your customers.

Social media marketing
Effective Social Strategy and social media integration into your sales and customer service with Zoho Social.

Digital phone services
Talk, host audio conferences and online meetings integrated across your devices and locations.

Webdesign and development
Make the perfect first impression with websites that are straightforward to navigate and responsive.

Search engine optimization
Maximize traffic to your site by strategically using optimization and get on the 1st page of search engines.
Our Philosophy and Knowledge
At Catalyst Connect, we prioritize our client satisfaction whether the business is large or small. We view each client as a partner and seek to develop lasting relationships so we may grow alongside our customers.
We are skilled in workflow design, strategic software consulting, and business development, and are eager to get you started with our convenient systems that will elevate your business efficiently and effectively.
What Our Clients Say
We are very proud to have formed outstanding partnerships with most of our clients. Take a look at what they're saying about us.
Catalyst Connect was instrumental in developing a web and marketing presence for my new law practice. John-Mark designed a website, provided great input on content, and formulated a solid SEO strategy. He really worked with me to create the website feel I was looking for, while providing valuable feedback and guidance.
Catalyst Connect helped us to develop a CRM to track course development for UA Online. John Mark and Gerardo have been fantastic to work with! They listened to our requirements, pain points, and detailed process and created a system that helps us work smarter and reduce redundancy. I highly recommend them.
John-Mark and his team are truly experts in all things Zoho. They put together Zoho configuration and custom software to support a complex sales process and they did it in a 2-week period, which exceeded our expectations. John-Mark is a great guy to have on your side! Our experience with Catalyst Connect has been outstanding!
Latest Articles
Read our latest articles to gain access to the latest industry insights and updates.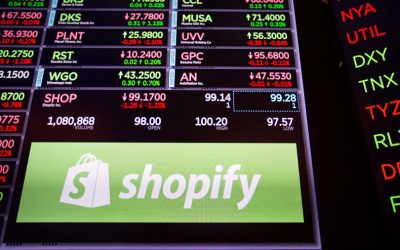 Many of our customers have found that Shopify is one of the best e-commerce software platform on the market today, but they are still looking for a good CRM that integrates seamlessly with Shopify. Time and again, we've confidently recommended Zoho CRM, whose Shopify...