Gain control over information to enhance patient care
Manage all your files on WorkDrive while maintaining accreditations and keeping the costs down.
Secure document management for digital health spaces.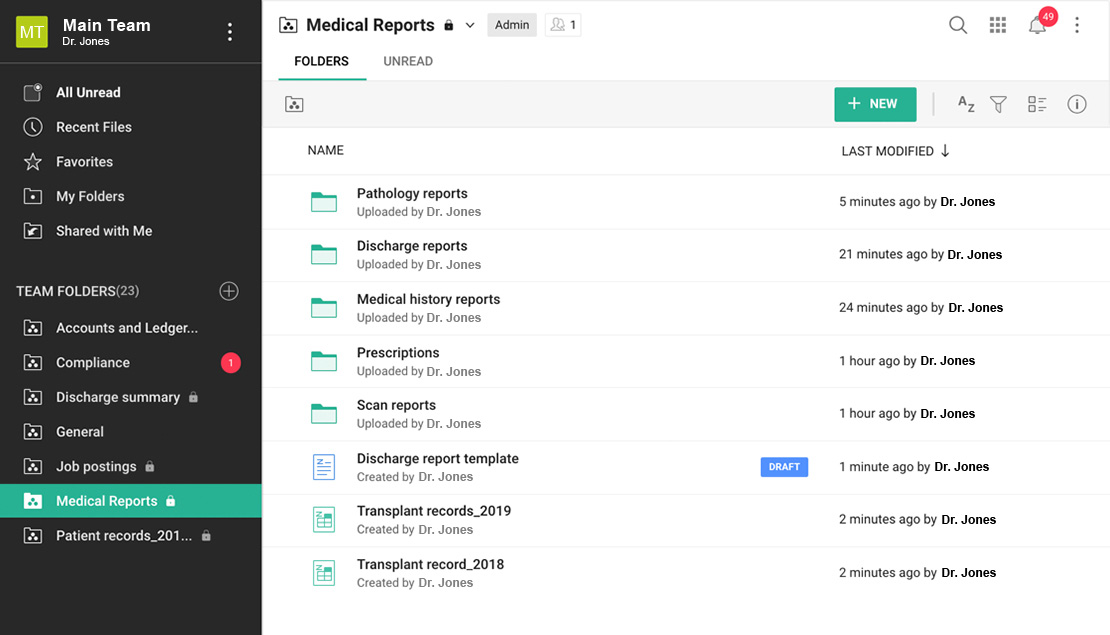 We can create a patient-centric system
Maintaining consistent information about a patient across every department helps healthcare providers offer quality service. With the help of WorkDrive, we can create a single archive of all your patient records to make crucial details more accessible.
Streamline data flow
Organize multiple departmental reports of a patient within a Team Folder, enabling teams to efficiently coordinate. Gather medical history, insurance details, scanned reports, and issued prescriptions to quickly draft their discharge summary.
Reduce waiting time
Don't keep your patients waiting. Scan their reports, invoices, or prescriptions to share with them instantly. You can also send important reports to the relevant doctors, which will help them make informed decisions.
Right access for the right team
WorkDrive provides role-based access to ensure complete safety of documents and prevents misuse of data. Give your finance team the access they need, from insurance details to prescriptions bills, without sharing any medical history.