CRM systems are standard for sales organizations. However, not all companies use CRM effectively to increase sales team performance. If you're wondering whether your company makes the best use of CRM for sales performance, consider contacting the Zoho experts from Catalyst Connect. Our experts know the potential of Zoho CRM for sales teams and can explain the available tools. We've put together some ideas of how CRM can improve sales performance to give you some ideas. 
CRM Documents and Organizes the Sales Process
The best sales results are achieved when teams are on the same page. However, this is a challenge with remote sales workers. A CRM system solves this problem and improves performance as a result. 
With Zoho CRM, sales representatives update customer profiles, interactions, and the sales process in one central location. The documentation is helpful for a few reasons. First, it provides a focus for sales team members throughout the selling cycle. Also, it allows managers to monitor and track the selling process. 
Zoho CRM analytical tools gather relevant sales performance information in manageable reports. The information provided in these reports shows the sales representative's progress and performance. Managers can use this information to provide coaching or feedback as necessary to help improve or reward performance. 
The other positive benefit for outside sales teams is the CRM account profile itself. If a sales team member leaves a company, another member can pick up without missing a beat. All of the customer interactions stored in the CRM are accessible in the client's account profile. In this instance, CRM also ensures customer retention in the event of staff turnover. 
CRM Systems Improve Sales Efficiency
Zoho CRM is also available as a mobile solution. A salesperson checks the CRM system before a sales call. For example, the information may reveal the customer recently inquired about a new product. The salesperson can introduce this into the conversation, resulting in a sales opportunity. CRM makes sales team members efficient by providing access to information on client interactions from all company departments. Information is ideally used to identify opportunities and increase sales. 
Sales efficiency improves with Zoho CRM automation features. A Zoho expert can help show how to automate follow-up action items. Sending thank-you emails or even recognizing a customer's birthday are subtle sales functions that required desk time in the past. Instead of sales team members spending time on those tasks now, they can focus on generating sales leads. 
The improvement in efficiency does not mean a sacrifice of time. Zoho interfaces are easy to use, and AI even aids some functions. Sales representatives aren't bogged down with a lot of data entry. Once a customer profile is created, many of the records are updated automatically. 
And a bonus of Zoho CRM is the ability to scan business card information into a client profile. This feature is a significant time-saver for sales representatives who attend trade shows for leads. 
Zoho CRM Automates Marketing Functions 
Effective marketing campaigns generate sales leads for your team. Zoho makes creating marketing campaigns straightforward by automating the process. When you launch a new product, for example, Zoho CRM sends a marketing email to your company's client list. It can record if a customer received the email and even alert a salesperson when they open it. In this example alone, it's easy to see how Zoho CRM is a tool to improve sales performance through marketing functions. Not only does it automate the process, but it also facilitates sales team follow-up.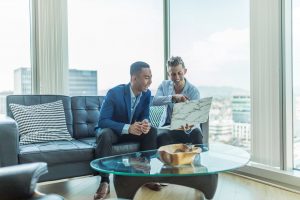 Zoho Experts for CRM and Sales Pipeline Management
A typical sales analogy is comparing the process to a funnel. Sales representatives are encouraged to keep filling the funnel with potential sales. When sales representatives manage the process effectively, the result is a growing stream of closed sales. 
Zoho CRM provides the best way for sales representatives to manage the process through a sales pipeline. Sales representatives can access their pipeline to monitor the lead-to-sale cycle. They improve their performance by adjusting their time based on the pipeline progress. 
Zoho Experts and CRM Systems Improve the Customer Experience 
Customers who experience high levels of satisfaction are likely to increase their purchases. Zoho CRM improves the customer experience in a variety of ways. When a customer interacts with a company on social media, Zoho CRM can notify a sales representative. Whether the interaction was positive or negative, receiving a follow-up phone call sends a positive message to the customer. It also creates an additional touchpoint with the customer that enhances the relationship. 
The automated workflow patterns set by Zoho leave less room for error in filling customer orders. The process is enhanced further with client portals developed by Zoho experts at Catalyst Connect. Client portals allow customers to place orders, check order status, or review billing invoices, to name just a few examples. Customers appreciate this access on a 24/7 basis. Rather than being involved in the ordering process, sales representatives can focus on growing the account's business. 
Zoho Experts and Your Sales Team's Performance 
Zoho consultants from Catalyst Connect spend time to get to know your business and pain points. If one of your pain points is sales team performance, they know which Zoho solutions can help. Our consultants can recommend customized solutions that address your sales team's needs. They can also show you which analytical reports are available to assist in sales management. 
Contact us today to learn more about the Zoho CRM solutions to improve your sales team's performance.