Zoho products continue to be at the forefront of emerging CRM trends. A Zoho CRM developer is a resource for ensuring your business benefits from the latest trends. 
We've put together a list of the top 5 CRM trends for you to consider implementing now:
Implement CRM Artificial Intelligence Solutions Like Zia With Your Zoho CRM Developer
Integrating Artificial Intelligence with CRM is the hottest trend for 2021. Zoho delivers on this trend with Zia, an AI-powered business assistant designed to make your work easier. With a voice command, Zia delivers customer data or sales numbers. Zia can also write documents from your speech dictation. 
When you look at a spreadsheet, ask Zia to generate a chart for you based on the spreadsheet. Zia streamlines the process of reviewing data. She accomplishes this by using natural language processing to understand what you are looking for in your voice command.  
These are only a few examples of Zia's skills that you can access in the office or on the go. Also, the Zia app is available for mobile devices. 
Optimize Mobile CRM with Solutions From Your Zoho CRM Developer
Even before the changes that 2020 brought, the days when a business's CRM was tied to an office desktop were changing. In addition, Zoho was an early adopter of a mobile CRM solution. Businesses have come to rely on the Zoho CRM app to connect remote workers in real-time. 
As market demands make mobile CRM solutions increasingly important, Zoho continues to develop instinctive interfaces and additional security features. If you aren't taking advantage of Zoho's mobile features, consider making it a priority this year. A Zoho CRM developer is a resource to help you customize mobile features for ideal integration with your business. 
Social Media Integration and Zoho CRM 
Social media integration with your business's CRM has been a trend for a while, and that will continue. Zoho is a market leader in offering seamless social media integration for your business. 
With Zoho Social, businesses can schedule unlimited posts and monitor activity on channels automatically. Zoho Social also lets you create custom reports that analyze the effectiveness of your social media channels. A Zoho CRM developer can assist you in tailoring these reports to your business's needs. 
Also, Zoho Social helps you make the best use of your social media visibility. For example, it can monitor for when your users are most active so you can schedule posts for those times. 
Zoho Social is a tool for you to use in increasing your business's following across channels. With Instagram, for example, Zoho Social monitors hashtags, allowing you to curate posts on trending topics. Additionally, you can manage your Instagram presence with an easy-to-use desktop interface. 
Self-service User Interactions with Zoho CRM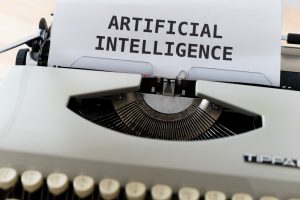 Chatbots were a major trend in 2020, which will only continue to grow. As users become more comfortable with chatbots, businesses will use the bots more often to personalize a self-service experience. 
Zoho CRM ensures you are making the most of self-service interactions with your customers. For example, a Zoho Developer can assist you in creating a rule-based proactive chat conversation flow. The result is an improved user experience. 
Chatbot conversations can be stored on a contact's profile, providing a history of those interactions for reference. Custom workflows can also create follow-ups from chatbot interactions.  
Working with a Zoho Developer is a way to create the best self-service experience for your customers and to develop the means to capture data from those interactions. This data can be used to identify trends, areas for improvement, or spark ideas for marketing campaigns. 
Enhance the Customer Experience with the Help of a Zoho CRM Developer
Enhancing the customer experience is always part of the conversation when discussing CRM trends. Zoho provides options to accomplish this in multiple ways. Whether it be increasing communications with customers through automated processes or following up quickly after a user's website interaction, Zoho delivers results. 
Customized solutions that deliver a personalized approach also enhance the customer experience. An example of this in action is the Client Portals designed by  Zoho developers at Catalyst Connect. These private client portals integrate with Zoho CRM to give customers access to many tools 24/7. This means a customer can place an order after checking available inventory in real-time. Then, the customer can track the order through the process. 
These are the types of personalized service levels that customers appreciate and that create brand loyalty. Plus there's the fact that sales increase when a customer has access to ordering at any time of the day or night. The ease of the private customer portals may help capture revenue that might normally go to competitors. 
Catalyst Connect provides both web interface and WordPress plugin options for client portals. One of our Zoho CRM developers can assist you in determining the best solution. Our experts are also available to help with implementation and ongoing support for any of our custom solutions. 
There is no time like the present to get the maximum use from a CRM system. Catalyst Connect is well suited to assist you in this process with Zoho's vast service offerings. Contact us today to learn more about how a Zoho CRM developer can help you achieve your goals with customized Zoho solutions.