Let's achieve uncommon success for your brand
Here at Catalyst Connect we help build brands and draw consumers to companies with the help of a full suite of services, including search engine optimization, content marketing, pay-per-click and AdWords campaign management, email marketing, social media campaigns, and more.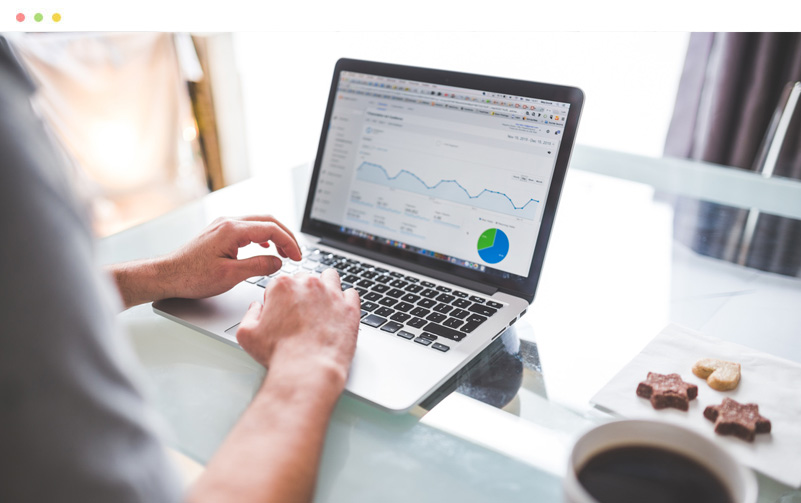 Successful Digital Marketing Campaigns need SEO
It is all well and good having a slick website, but it doesn't count for much unless your customers are actually seeing it. Catalyst Connect can help you formulate a comprehensive Digital Marketing Strategy to put you on the map. Our team has extensive knowledge of how the search engines work. We do in-depth industry research before working on the optimization of your website. It gives us great insight about the competitive advantage of your services when compared to others. We take an in-depth look at the keywords your rivals are targeting and corresponding web traffic for those search terms. Using this information, we can map out a few key terms to target that will have the most impact on your website traffic.
Website Analysis
Setting Goals: Our aim is to provide you with complete web marketing solutions to help your website rank high on the search engines. Before moving on further, we will have a consultation phase where we will discuss what your website goals are and how we can accomplish them.
Competitor Benchmarking
There are many factors that help us understand your competition's SEO benchmarking. By using our SEO services you will be able to receive a branded presence on search engines. The upstream and downstream traffic will be actively monitored by our SEO professionals.
Key Phrase Research
We use significant high traffic keywords that your rival does not know about. The fresh demands of unique and new keywords are also taken into consideration. The keywords with high conversion rate raise your ROI. The key phrase selection is also done for tracking and improving the SEO process.
Successful Digital Marketing Campaigns need SEM/PPC
Catalyst Connect helps you hone and refine your SEM approach to gain the results you want for your business. We believe SEM is one of the more effective ways in which to nurture your business in an increasingly competitive marketplace – one that doesn't have room for the weak. By creating a robust search engine marketing strategy, we can help you optimize your online advertising reach in an effort to promote your products and services to the most people.
The best part about Search Engine Marketing and PPC is that it gives you the opportunity to place your ads in front of motivated customers who are ready to make a purchase at any given moment in time. There's no other advertising platform that can achieve the immediacy of this demand. That's why SEM and PPC are so effective.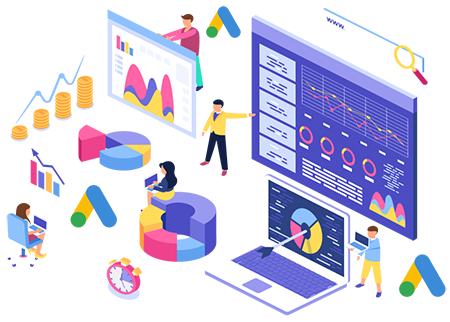 Successful Digital Marketing Campaigns need Email Marketing
As part of our comprehensive suite of email marketing services, we offer Zoho Campaigns to help you easily send bulk emails, track open rates and website visits, and schedule automatic follow-up emails based on user activity. Zoho is an online, multi-user email marketing solution that delivers top-notch CRM and social media integration for your business. Save time and hassle with the ability to create, send and track email and social campaigns.
One of the biggest complaints business owners have today is keeping up with regular emails to their clients. It's time consuming and tiresome to say the least. You should be spending your limited time growing and fostering your business rather than worrying about sending emails. That's one of the key features of Zoho – you can easily design, send, promote and track all your email marketing campaigns in one place.
Here are some other key features of Zoho campaigns:
Grow mailing lists: Import contacts, add them in manually, or sync them from your Zoho CRM account.
Design customized templates: Choose from pre-designed templates and layouts then build them around your specific needs. Using the drag-and-drop editor, you can add anything from images and fonts to background colors and other elements.
Schedule and send: Don't be a slave to your laptop anymore. Instead, schedule your email campaigns in advance. Simply choose a date and time and automate your follow-up emails to free up more time for lead generation.
Social media shares: From Facebook to Twitter to LinkedIn, Zoho allows you to share to social media platforms by adding buttons to your campaigns.
Full reports: Track the performance of your email campaigns in real-time, with a high-level view of open rates, bounces, or click-throughs. View your social report, which shows you how many tweets, likes, comments, or views you get for every email campaign.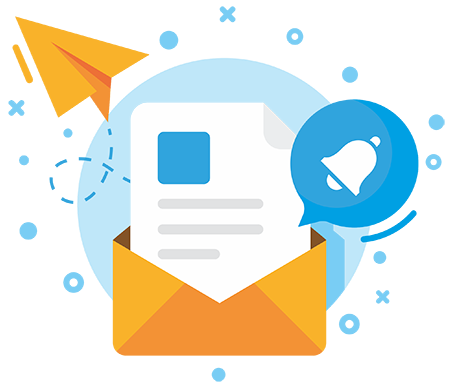 Successful Digital Marketing Campaigns need Social Media Marketing
Consumers have conversations on a daily basis about your industry. The best way to ensure that your company is at the center of that conversation is through a strategic approach to social media that not only project your key messages, but provides something of value to consumers. Helpful knowledge, an insider view of your industry, a daily "pick me up," these items connect people to brands and our team can create a strategy that accomplishes that objective. We also monitor mentions, reviews, and comments to ensure your brand message is consistent across all channels.