Zoho Unified Client Portal
Catalyst Connect's Unified Zoho Client Portal Plugin for WordPress fully integrates with Zoho across Zoho CRM, Zoho Books, Zoho Desk, Zoho Subscriptions, Zoho Sign, Zoho Vault, Zoho Projects, Zoho Workdrive, Zoho Inventory and Google Maps. You can easily create a custom client portal directly on your own site and have complete control over the branding and user interface. Watch the video on the right to get an overview of the portal capabilities.
Communication is Key for Any Organization
Our Zoho Unified Client Portal Plugin for WordPress allows users to have one central place to manage all client data and interactions, including updating account information, managing points of contact, placing and tracking orders, monitoring projects, uploading files, paying invoices, managing subscriptions, submitting support tickets, signing documents electronically, and sharing passwords securely. 
Technical requirements 
WordPress v4.9 or later
PHP v5.6
MySQL v5.6 and above

server must run on Apache, not NGinX
Zoho requirements 
Y

ou must have a paid version of Zoho

Your CRM doesn't have any duplicate contact records

Any person that is invited to the portal as a user must belong to an account record in Zoho
Do you need a Custom Client Portal?
If you're looking for new and improved ways to communicate with your customers, you need a comprehensive customer portal in order to do so.
Custom Client Portal FAQs
Do you already own our Zoho Client Portal solution and you're not sure where to start from, or simply have some questions about it?
Take a look at what we can do for your business
Zoho CRM Integration
The Zoho Unified Client Portal Plugin for WordPress features CRM integration which allows you to sync all modules and fields from Zoho CRM to the client portal. Customize the user interface by choosing which modules to sync to the portal and drag and drop the fields to be arranged exactly how you want.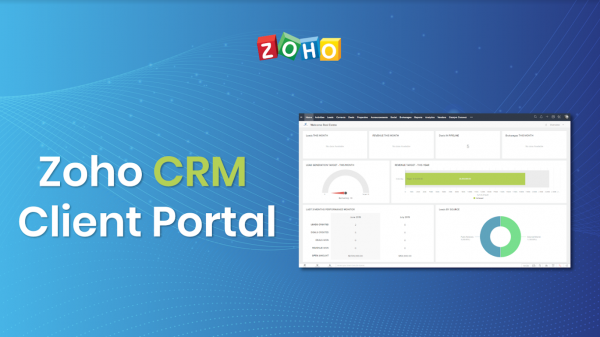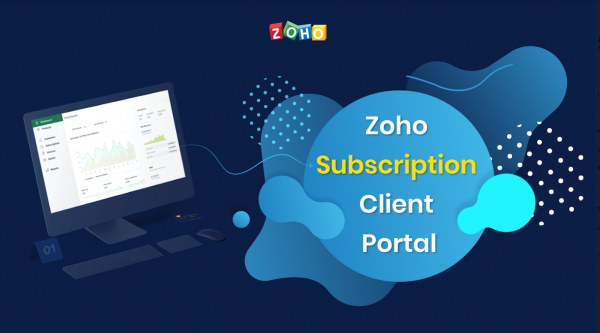 Zoho Subscription Integration
The client portal integration with Zoho Subscription allows you to sync your active Zoho subscriptions directly to the Client Portal to easily manage multiple subscriptions. This feature gives clients the ability to explore new subscriptions and manage payment methods while still accessing their existing subscriptions.
Zoho Vault Integration
The client portal integration with Zoho Vault allows clients to upload login credentials for their organization, making it easier to view the passwords they've shared, update credentials, and increase password security.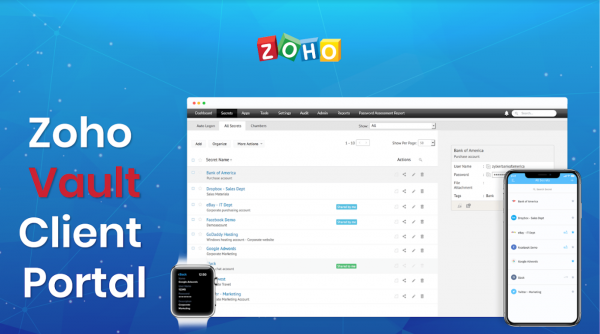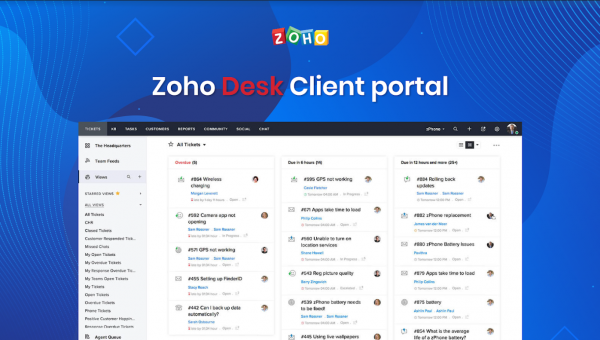 Zoho Desk Integration
The client portal integration with Zoho Desk allows users to submit tickets, view existing ticket threads and status', and experience better support to ensure long-term client relationships. Create and build a Knowledge Base for users to access frequently asked questions.
Zoho Books Integration
The client portal integration with Zoho Books will allow users to effectively pay for their invoices and sales orders as well as view retainer balances, review and accept or decline quotes, and display any financial information pertaining to the organization.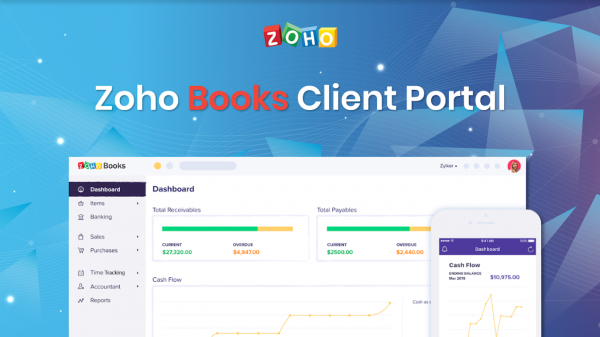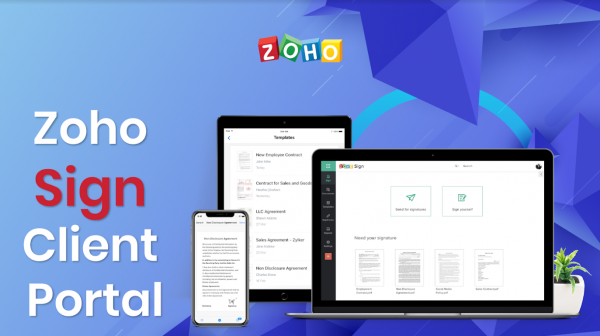 Zoho Sign Integration
The client portal integration with Zoho Sign allows clients to upload documents and send them out to be electronically signed, making it efficient to keep track and manage multiple documents simultaneously.
Zoho Projects Integration
The client portal integration with Zoho Projects gives users the ability to view their Projects, Milestones and Tasks right from within the client portal.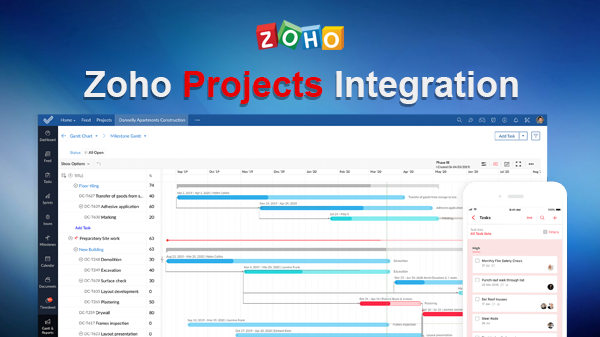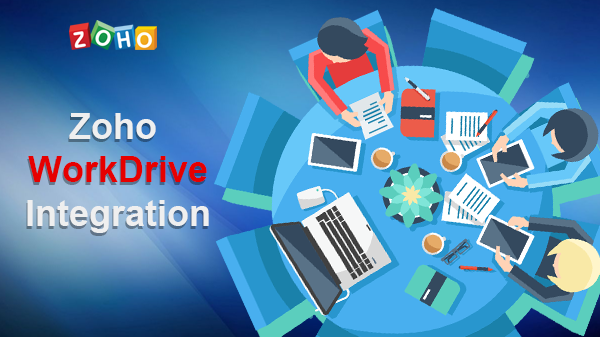 Zoho Workdrive Integration
The client portal integration with Zoho Workdrive gives users the option to access or upload new documents to Workdrive directly from within the client portal. Each user will only have access to the contents of their folder making this a secure and fast way of sending or receiving files from the user.